When you rent equipment from Port City, you are getting much more than just quality equipment for your event. You are partnering with a group of trained professionals that will help you every step of the way. From delivery and set up, to setting levels, and doing all the necessary checks to make sure your rental gives you the best possible results. We are there every step of the way, giving you a truly unparalleled experience and a competitive price.

- We've got -
- your back -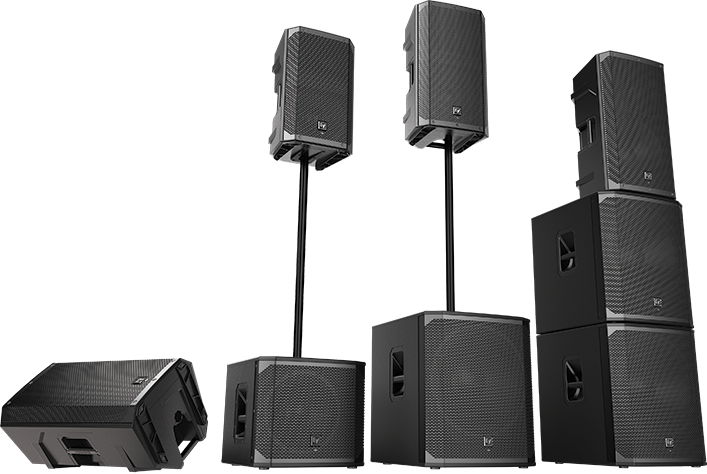 By offering sound systems suitable for acoustic sets and comedy shows, all the way up to large scale flyable array systems with up to 30000 Watts of sound reinforcement, we've got you covered in any scenario.
Once you've settled on a sound system, then it's time to pick your accessories. We offer a fully stocked inventory of wireless and wired microphone options from leaders in the industry such as Shure and Sennheiser. Our wireless systems are versatile, offering the option of either Handheld, lapels, or headsets to cover a wide range of event requirements. We also have wireless packs available for any instrument, giving you complete freedom when it comes to your stage performance.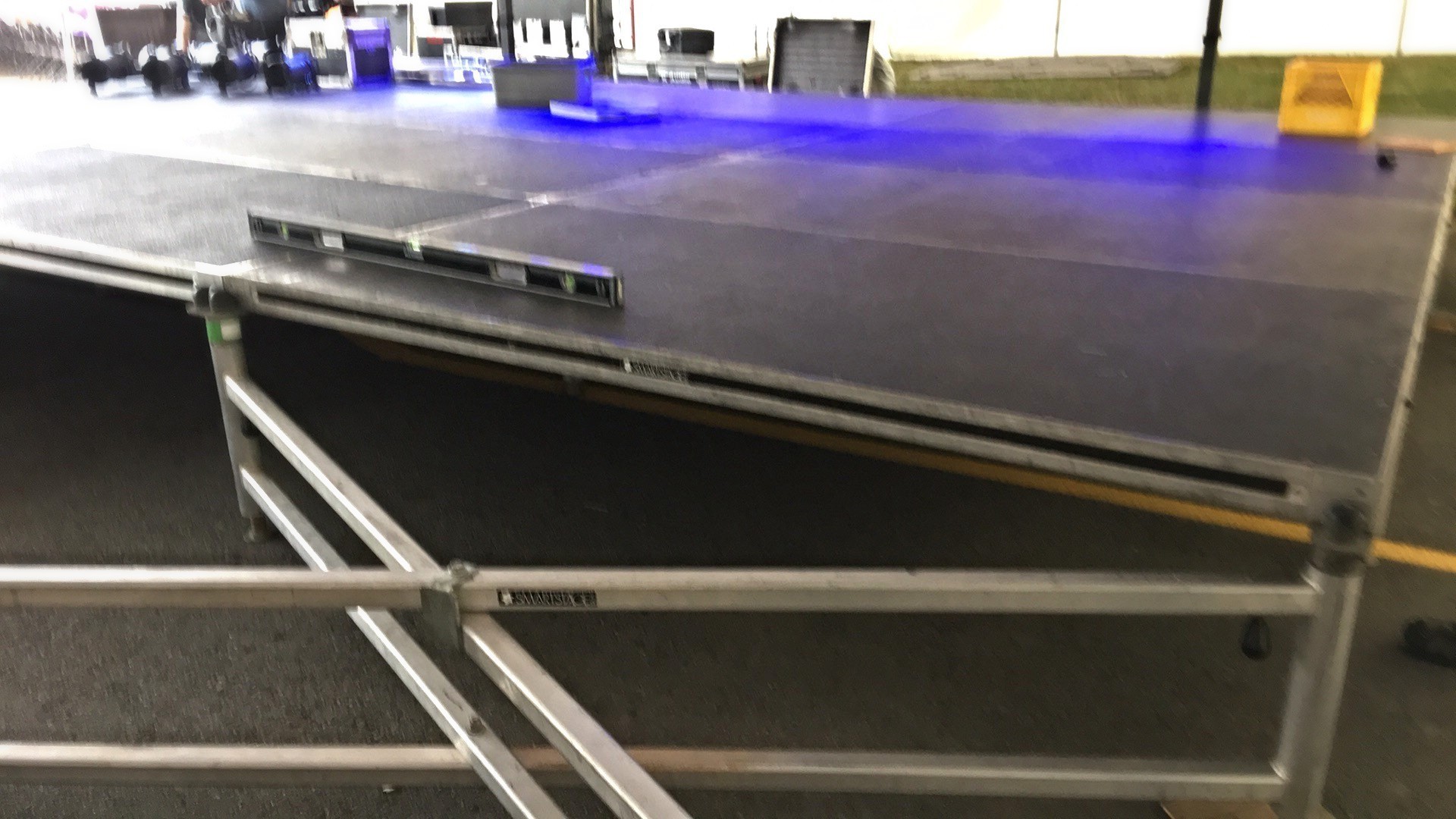 When it comes to centre stage, we have a variety of stage sizes available. Whether it be a small 8x8 drum riser, or a larger scale out door festival. We can build you a stage to fit your specifications. With professional, knowledgable staff, we will take care of every detail for you. From delivery and set up, to pick up at the end of the night. Contact us today to find out more about our staging options and competitive pricing.
Stage Lighting & Truss Rentals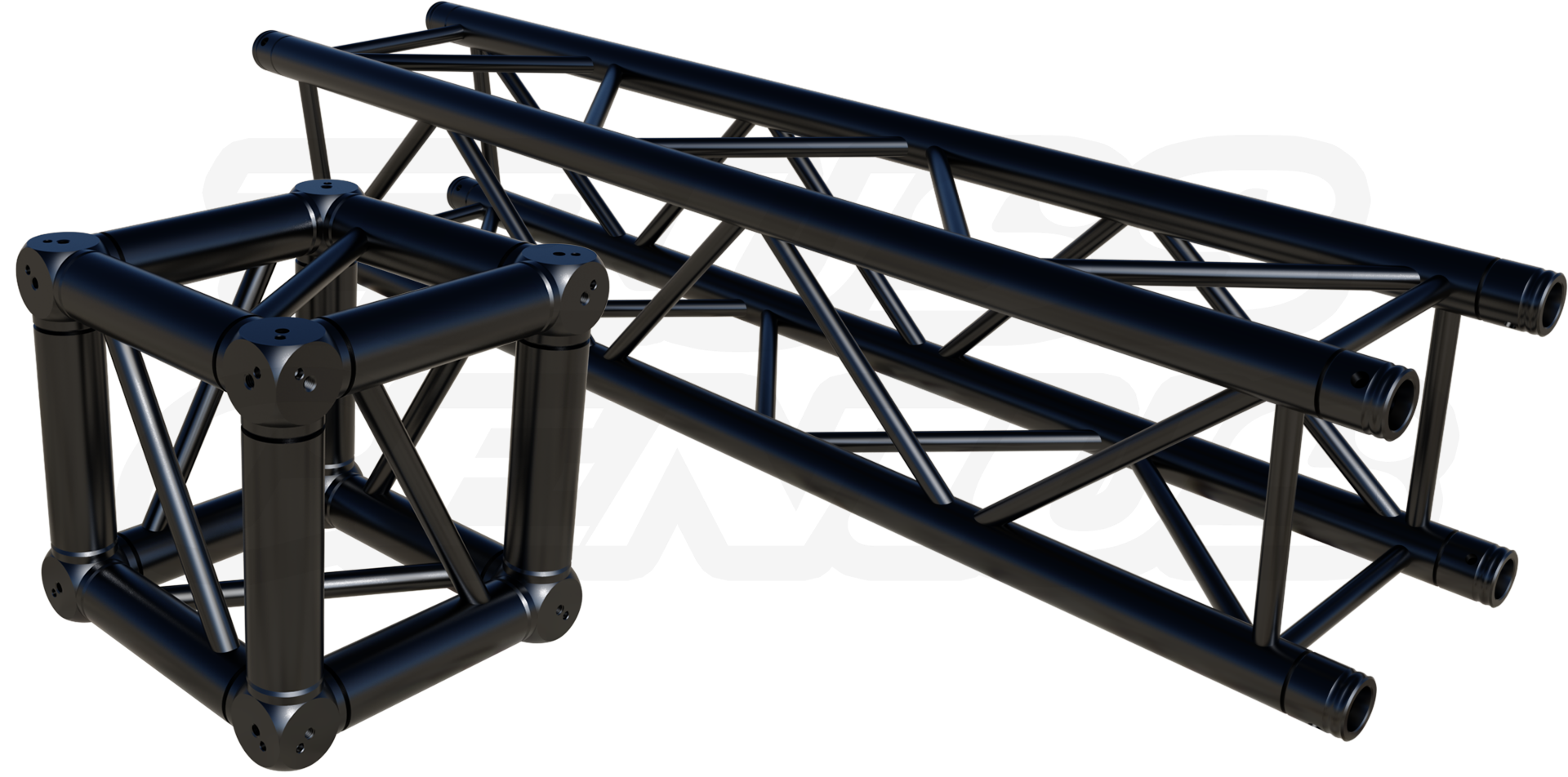 Looking to do more with your rental? We have a complete inventory of event lighting available for rent. Accent a room with LED up lighting, light a band with LED pars and spots, or bring it up a notch with our intelligent lighting such as motorized spot and wash lights. We also offer a variety of console and computer based lighting controllers. Get the results you want, with the gear you want, and the professional help required to take your project from start to finish.