Port City Production Co. was founded on the belief that Saint John's music and arts community has developed a strong need for a locally based company to provide services and equipment for local events. The scene in the city has been growing steadily, and with no local production companies nearby, has often had to call on companies from outside of our area.
From our office located in the heart of uptown, we are looking forward to working closely with our local musicians, artists, and event co-ordinators that make our Port City the vibrant landscape that it is today. We are also firm believers in giving back to our community by participating in, and sponsoring many local charities events to ensure they can achieve the best possible results.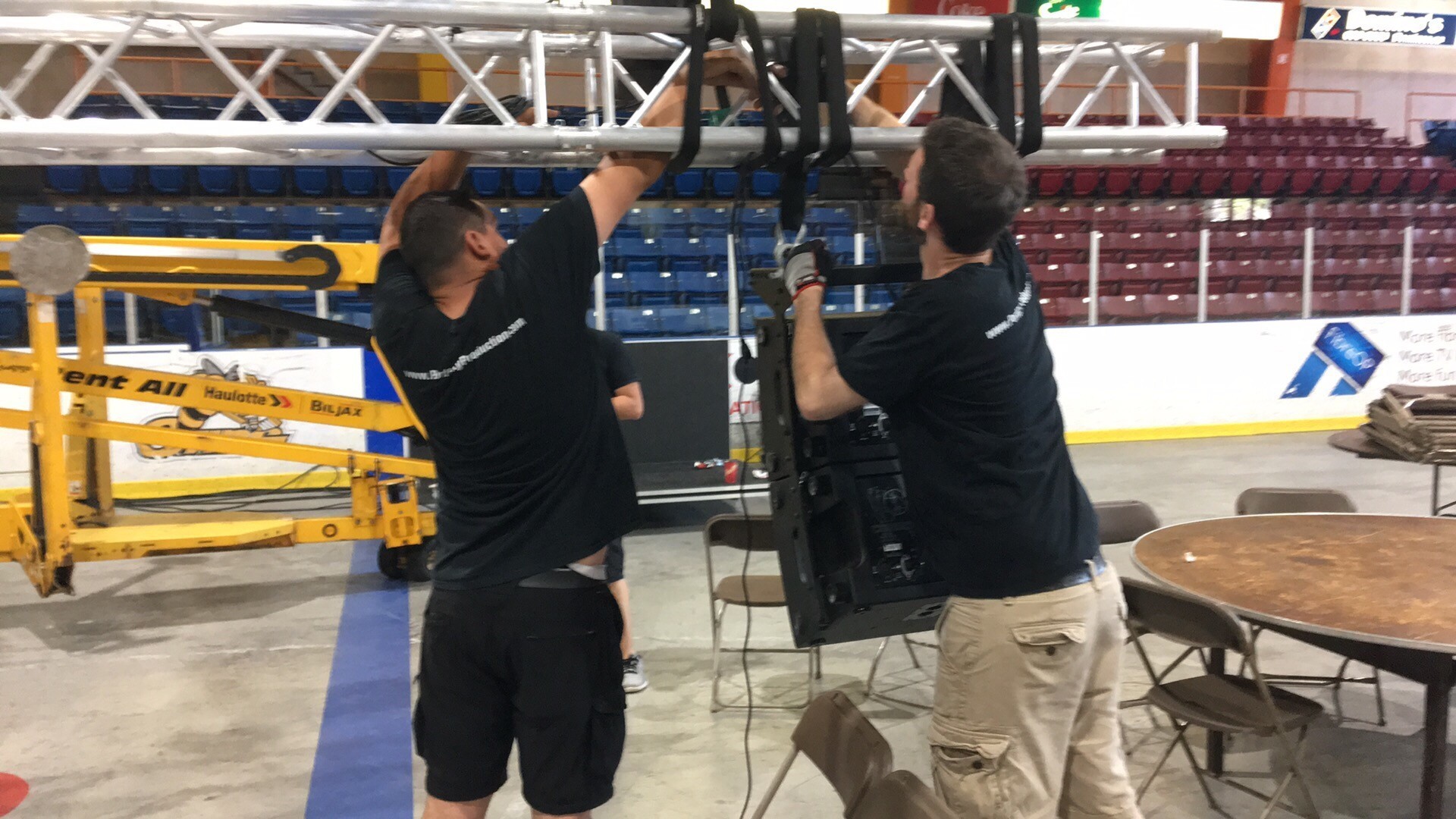 Our team working hard at the LBR rigging a full sound system, lighting, and 120' of trussing.